Byoh.com is all about how to save money building a new home, home addition, room addition, or when remodeling a house.
Every home builder in the world started with their first house just like I did. Most of us didn't have a book or a web site to guide us. You do.
I wrote my 1st book in 1981 and later started this web site which is an extension of my book, "Be Your Own House Contractor", so that you'll have an easier job building your first house. You won't have to make the same mistakes I and other builders have made.
This is NOT a technical web site on how to build. It won't teach you how to "wire" or "plumb" a house, etc., and you truly don't need to know how, but it will teach you the role of the General Contractor, that is, how to find, hire, supervise, & pay the professional electricians or plumbers, etc. who DO know how to do those jobs.
More importantly, this web site will teach you the most important job of all that a General Contractor needs to know, how to estimate the cost of building a house.
I hope you enjoy the web site and most of all, your own building experience. I hope you save more than 25%. Let me know. You can reach me at Ask Carl.
Good luck, save money, and enjoy,
Carl Heldmann 2018
About Carl Heldmann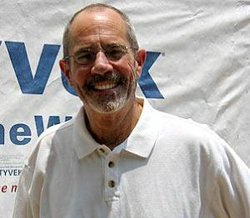 Carl Heldmann has been a professional home builder and a licensed real estate broker for well over 30 years, and a construction loan consultant…continued at Carl Heldmann.