Summary: New modular homes are stick built new homes, just not built on your building site. Modular homes are built in a factory and then transported to your building site.
Carl, what do you think of modular homes?
How do they compare price wise with stick built houses?
Jodi
Hi Jodi,
I think modular homes are great!
You know, new modular homes are also site built, just not built on your building site. Stick built means building a home one stud at a time.
Modular homes are built as large framed boxes, called modules, which are constructed off site, transported to a building lot, and assembled into a finished new home.
All of the materials - from framing, roofing, and plumbing to cabinetry, interior finish, and electrical - are identical to what you would find in conventional stick built new homes.
The most striking thing about a modular home is not anything you can see, nor how it is made, but where it is made: in a modern factory designed to build good-quality modular homes.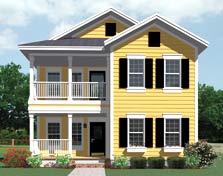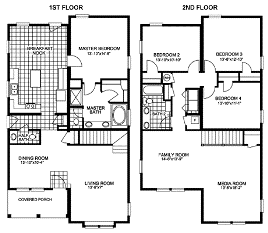 Courtesy: Palm Harbor Homes
To compare "apples to apples" is not easy, but here is what I would do.
Get a finished price (quote) of a completed modular home (with foundation) from a modular dealer. Be sure the dealer lists the "specifications" of what goes into that modular house.
Then take the floor plan for that home and determine the cost to build it conventionally. Use the cost to build calculator found on my "Getting Started" page and on my Construction Estimating Software page.
That will give you "on site" home building costs for basically the same house plan as the modular house.
Try to use similar quality components. You can run as many variations as you want. I think you'll find the modular home less expensive.
Be sure and read my article How Much Does It Cost to Build A Modular Home.
Carl Heldmann