Summary: Electrical wiring of log exterior walls is the only part of the electrical wiring of a log house that is different than the wiring a wood framed house.
Carl, I am planning on building a log home in Georgia. I would like to have a Contractor weather proof the building (structure, windows, roof and door) and complete the interior myself.
I have done this with a traditional frame house but have no knowledge of the complex issues involved with the interior of a log structure. Any advice as to where I can go for guidance apart from the log manufacturer.
Thanks, Robert
Hi Robert,
What's the problem going to the log home manufacturer? They should be your 1st choice for information on their home.

At any rate, assuming this is to be a "full log" home as opposed to a "log siding" home, the only part of interior work that should be complex is the electrical wiring of the exterior walls.

There are a couple of ways to do this. You would need detailed drawings or photos to see how that is done. Here are some basic illustrations courtesy of Glu-Lam-Log Inc.
1.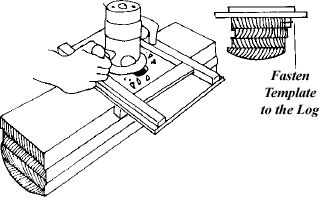 2.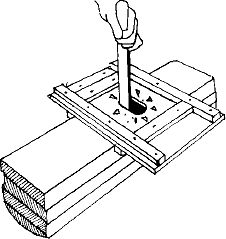 3.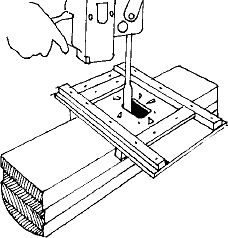 4.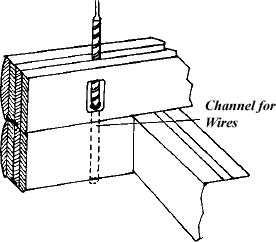 Also, plumbing is kept out of exterior walls by using interior walls and using under cabinet installation ( in the floor) for plumbing "rough in" for the kitchen sink (or any exterior wall plumbing) as opposed to being installed in the stud cavities of exterior walls.
This is actually a very good idea for frame (stick built) houses too.

Other than the wiring, it's all cosmetic and personal choice, i.e. wood walls vs. drywall, etc.

If you feel you need more specific info, you can find lots of info on log homes from books to videos on the Internet.

Good luck, Carl Heldmann