Waterproofing Crawl Spaces and Basements
Summary: Waterproofing basement foundation walls and waterproofing crawl space foundation walls is critical for a dry basement or crawl space.
The finished foundation should be waterproofed from the footing to the finish grade line.
I recommend hiring a professional waterproofing contractor for this.
Waterproofing contractors can be found on the internet, or best of all, your foundation contractor can probably recommend one. A professional waterproofing company should stand behind their work. As always, get at least 3 references and check them.
Below is a BD1000 waterproofing membrane system from DryDog Barriers, LLC.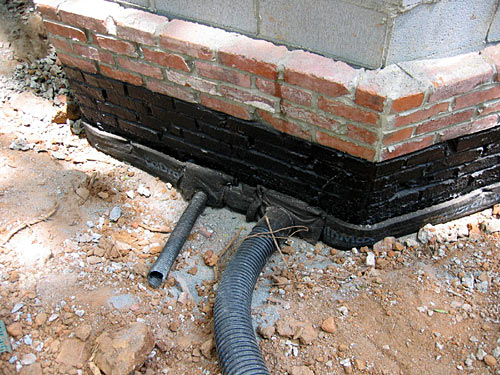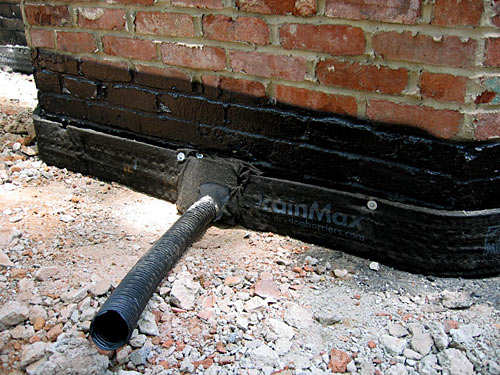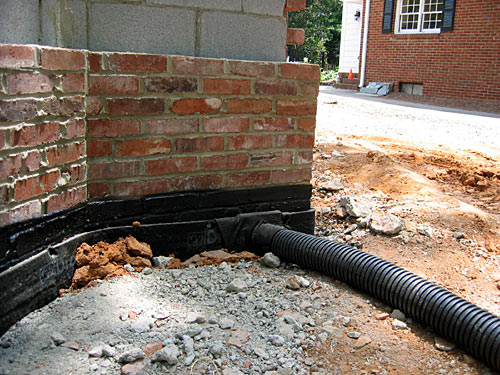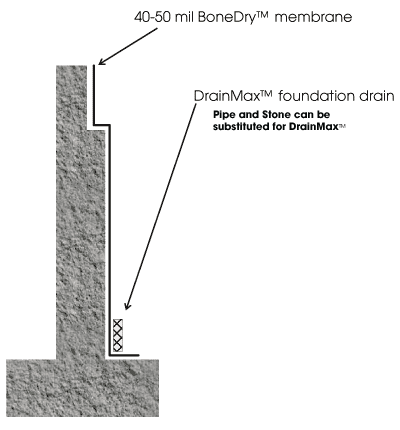 Also, depending on your locale, you may need to have the soil treated for insects and pests, particularly termites. Again, hire a professional.
Note: The soil treatment is done after the foundation is in, but before any concrete is poured for either basements, porches, or a garage.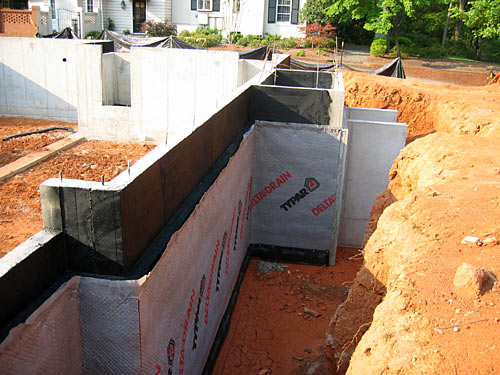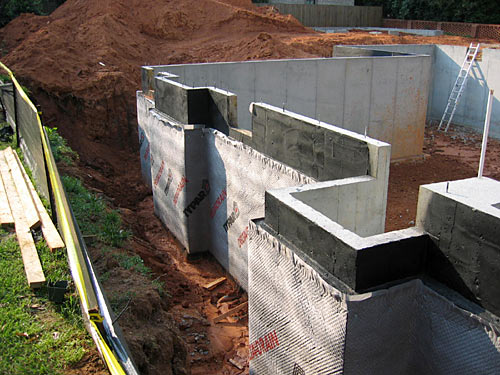 The foundation wall for any type house besides being waterproofed, needs to be high enough so that water can be diverted away from the house by the final grade of the soil around the house. Read my article on how to build a dry basement.
Carl Heldmann