Summary: Arched Openings, arched doorways, and curved walls can add wow factors to interior design, but they cost more money, as building them requires a high degree of carpentry craftsmanship.
One way to make your house more memorable to visitors, stand out to perspective buyers and add value and marketability to your home is to add home design features that are unique.
Curved walls and arched doorways and openings are one such way.
I used to drive my carpenters nuts wanting curved arches. I love them but they hate them because not only are they difficult to build, they take too long to build.
Making the arch out of wood takes a lot of carpentry skill.
The carpenters will have to build a plywood template and cut a wood pattern for each arch. This is very time consuming and will result in extra labor costs.
And, not all carpenters are skilled enough to do this job right.
But now there are a couple of solutions to the time consuming problems of building arches or curved walls.
Easy-Arch is a simple curved piece of sheet steel that can be fastened within a rectangular opening to create an arch.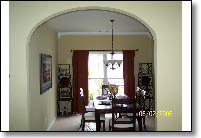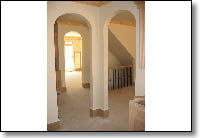 Flex-C Trac, is a flexible track that forms the top and bottom plates of a stud wall and is easily adjustable to form curves.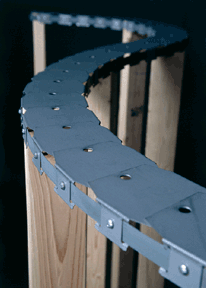 Courtesy of Flex-C Trac
Flex-C Trac is made of galvanized steel and is available in 16, 18 and 20 gauges in a wide variety of metal framing widths.
Carl Heldmann