STEP 17: Painting (2-3 weeks)

You are ready for final painting inside. Your exterior painting can be delayed until this time, too, to save your painter from hopping back and forth from job to job. Work this out when you first discuss painting with your sub. You don't want to leave the exterior trim unpainted or unstained too long, as it may warp or get moldy.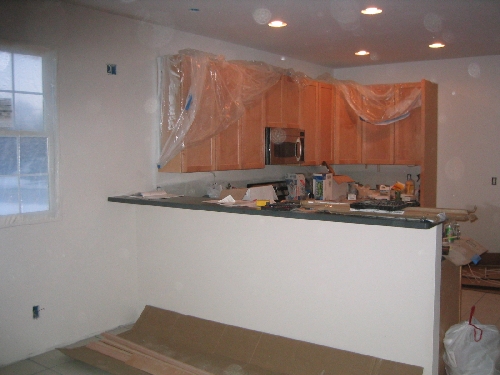 STEP 18: Other Trims (1 day-1 week)

It's time to install vinyl floors and ceramic tiles. Wallpaper can be hung at this time or delayed until after you move in. The flooring can't be delayed, because the plumbing cannot be completed until the floors are finished.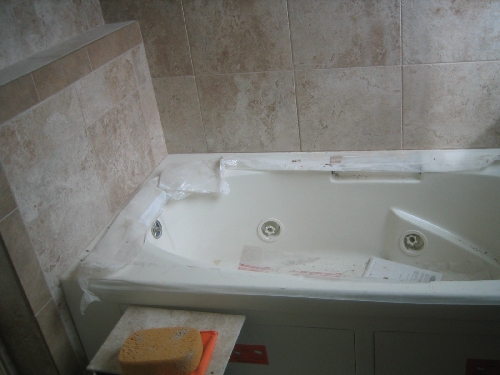 STEP 19: Trimming Out (1-2 weeks)

It's time for the plumber to finish his work. This is called trimming out or setting fixtures. Some of the fixtures he installs must be wired, so he needs to finish before the electrician can finish. Also, your heating and air-conditioning must be completed before your electrician finishes his work. Next, your electrician can install switches, receptacles (sometimes called devices), light fixtures, and electrical appliances, such as the oven and range. He will also wire the electrical apparatus that has been installed by your plumber and heating and air-conditioning subs.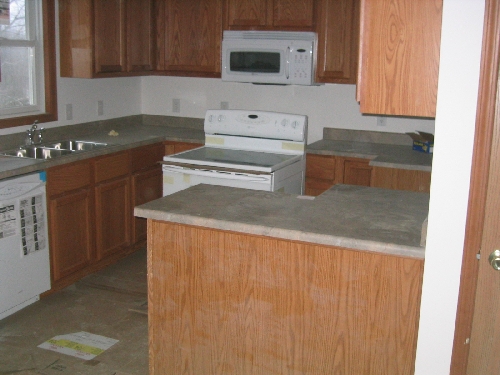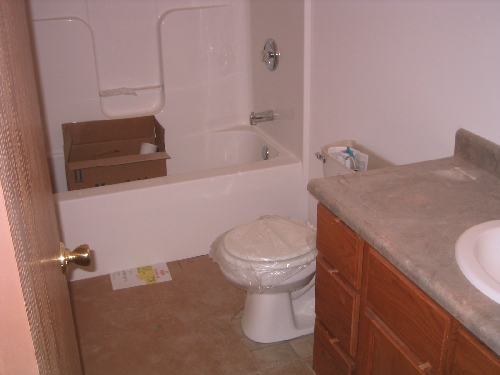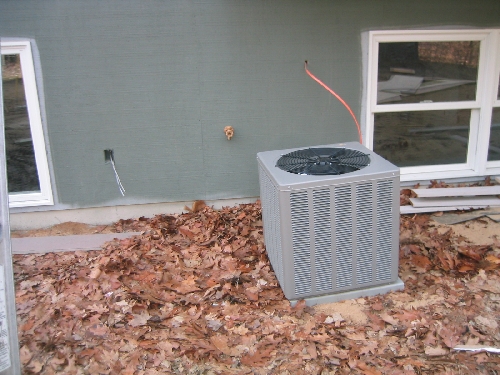 STEP 20: Cleanup (2-3 days)

Both inside and outside cleaning can be started. The bulk of outside trash, and an incredible amount of it that comes from inside, can be picked up by truck and hauled away. If you want a dumpster, well they don't hold much and are best suited for renovation work where trash containment is more critical. On new construction sites where there is no landscaping in place, it's cheaper to bulldoze all the trash and truck it away at the end of the project. You can do the inside trash removal work. If you don't want to, you can hire a professional crew. Be sure to add the cost to your estimate.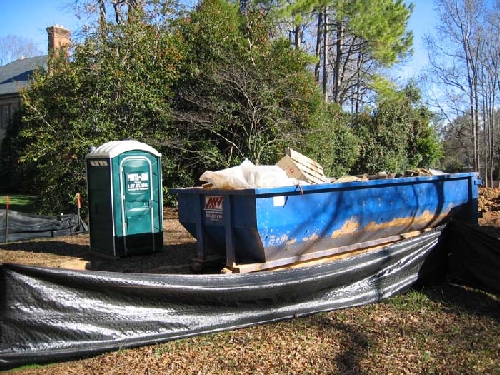 STEP 21: Carpet (3 days-1 week)

Hardwood floors should be finished before any carpet is installed, because of the sanding required before the floors are stained and sealed with polyurethane. The dust from sanding usually is controlled, but some could permeate the rooms with carpeted floors. Because of the dust, you may want to finish the floors before step 20, cleaning up. I've done it both ways and found advantages to both.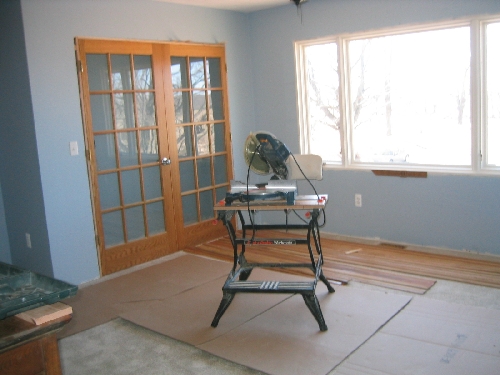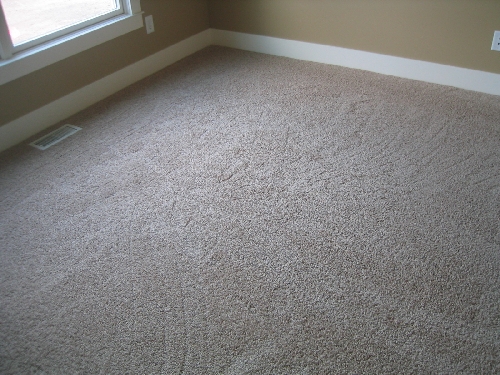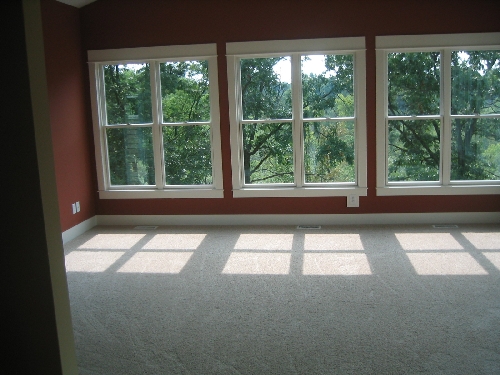 Back to the "steps" overview page |next page | 1 2 3 4 5 6 7 8 9