Step 9: Building a House Step by Step: exterior siding-chimney-plumbing and electrical rough install-roofing-roof shingles-insulation-hardwood flooring. (1-3 weeks)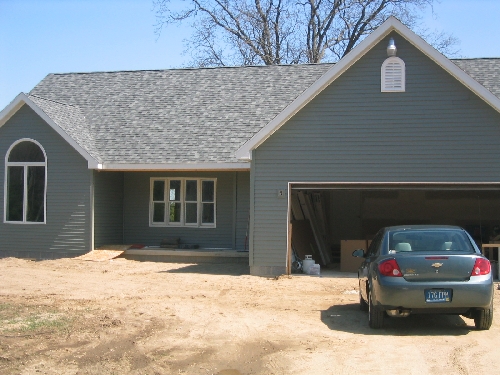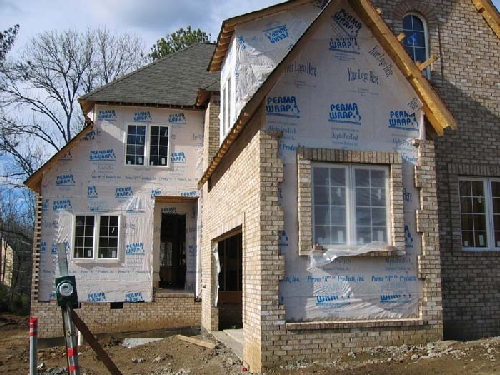 This phase of construction is carried on while work progresses inside and should be done before roof shingles are installed. Masonry chimneys are installed after siding or veneer. Veneers such as brick should be installed before final exterior trim (boxing) is added. At completion of this step, you are ready for exterior painting.
STEP 10: Chimneys and Roofing (2 days-1 week)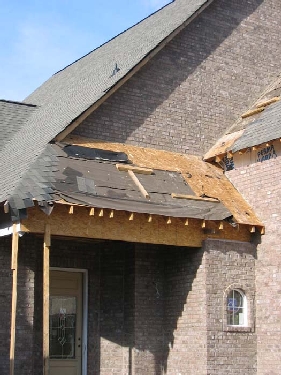 Chimneys should be built before the roof is shingled. This will allow placement of sheet metal flashing around the chimney for waterproofing, and will also avoid damage to the shingles. A prefab fireplace and flue would also be installed at this time. Roofing follows completion of the chimneys.
STEP 11: Rough-ins (1-2 weeks)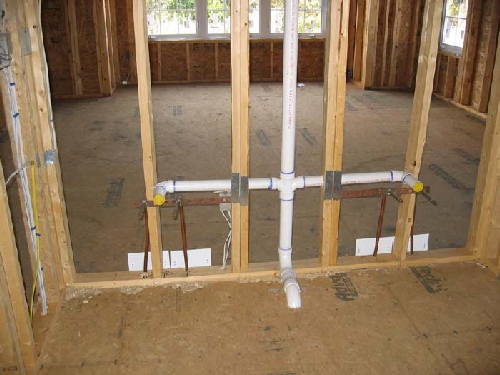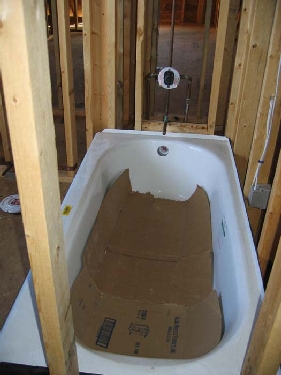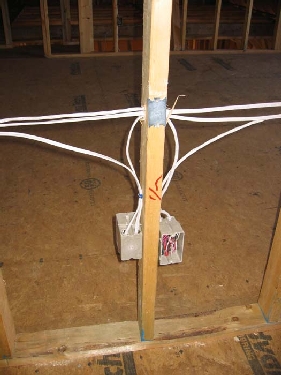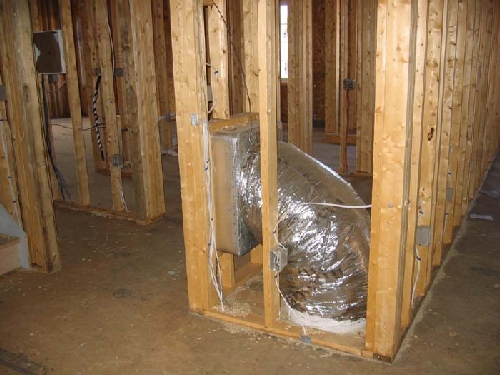 All electrical, plumbing, heating and air-conditioning, phone pre-wires, cable or satellite TV lines, stereo and intercom, Internet, and burglar alarm systems should be roughed-in at this time or anytime after step 8 is completed. This does not mean that these units are installed at this time - only the wiring or plumbing for them. Inspections are needed when this step is complete.
STEP 12: Insulation (3 days)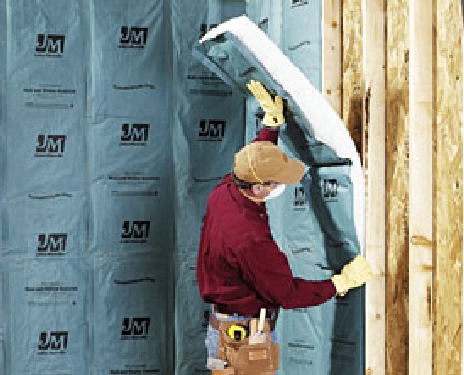 Image courtesy of Johns Manville, Inc.
Consult with your local utility company on the insulation you need to qualify for their lowest rates. Some locales require an inspection of insulation by both the utility and the building inspection department when it is completed, and before it is covered with drywall, paneling or plaster.
STEP 13: Hardwood Flooring and Underlayment (3 days-1 week)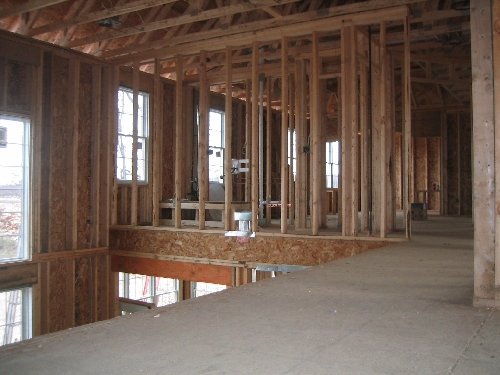 I find it easier and neater to install unfinished hardwood flooring and vinyl or carpet underlayment before I have the drywall installed. It can also be done afterward. Never install finished flooring before drywall. Unfinished hardwood floors are deep sanded before finishing.
Back to the "steps" overview page |next page | 1 2 3 4 5 6 7 8 9