Summary: Cement siding may be a satisfactory siding alternative for homeowners and home builders that want the look of wood but don't want the hassles and costs associated with wood siding.
Who would believe that the siding on these houses is made of the cement?
Well actually, it's called fiber cement siding. Fiber-cement siding is durable and natural looking.
Nichiha produces a range of fiber-cement textures; shake, smooth, brick and stone, that create beautiful looking homes.
Factory applied stain and paint are available on Premium Sierra Shake panels in five colors and are warranted 12-years on stain finish and 15-years on paint finish, making Nichiha fiber cement panels a virtually maintenance free product.
And, fiber cement siding is considered to be masonry by many insurance companies, thereby lowering rates for homeowners insurance.
The cost of fiber-cement siding should be less than traditional masonry or synthetic stucco siding, and equal to or less than hardboard siding. It does however, cost more than vinyl siding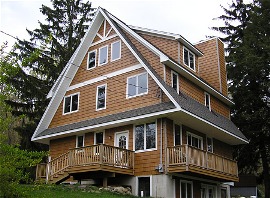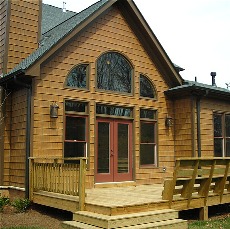 Nichiha fiber cement panels will not crack, split, delaminate or rot and are resistant to fungus and termite infestation.
Premium Sierra Shake and Smooth lap fiber cement panels are engineered to withstand sustainable winds greater than 150 mph, a plus for coastal and extreme weather areas.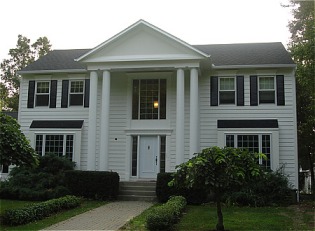 Photos Courtesy of Nichiha
For more info on Nichiha products: Nichiha U.S.A.
Carl Heldmann