New Home in Charlotte - Building Costs
Summary: Here is an estimate of building costs for a new home in Charlotte NC for an owner builder.
Hi Carl,
I'm planning on building a 3023 sq ft house.
It has a 3 car garage attached. 2100 first floor 900 second and 893 garage.
I'm planning on subbing out the basement, framing, roofing, drywall, and siding.
I Will be doing plumbing and electrical, and painting.
What do you think the cost will be completed using average interior materials.
Thanks, Ryan

Hi Ryan, your question mirrors many others. 

I'll try and answer your question and come as close as I can to what you described.
You didn't include as much info as necessary to get real accurate, but you'll get the idea.
I picked a home plan from Cool House Plans that came close to the size you mentioned and that had a 3 car attached garage.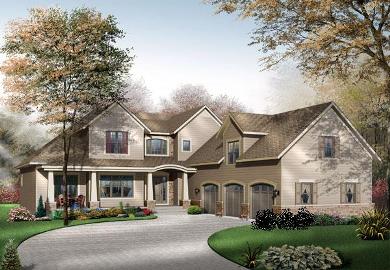 COOL House Plan ID: chp-25180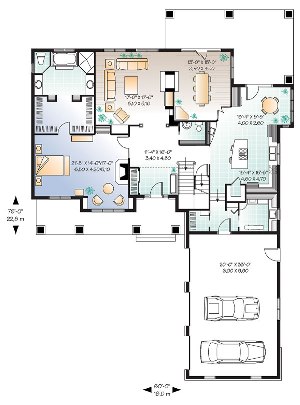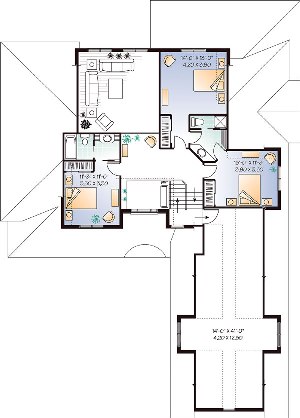 1st Floor 2130 sq. ft / 2nd Floor 1006 sq. ft. Total sq. ft. 3136

To estimate the lowest approximate cost of construction using the "cost to build calculator" found on Construction Estimating Software, I used Quality Class 6 throughout the process of estimating. That's Minimum Standard Quality (i.e., no 10 ft. ceilings). You can and should experiment with various Quality Classes.
Building in Charlotte, NC area, I came up with a total approximate cost of $318,857 including a General Contractor markup of $36,537.
By deducting the General Contractor's Markup you have the approximate cost to build of $282,320 for an owner/builder.
So Ryan, using your house plan, run it through the same process that I did with this house plan and just deduct the labor cost from the categories you plan on doing the labor yourself.
This will give you an approximate idea as to how much your labor will be worth. Until you actually start getting bids and entering them into your own spreadsheet (see my spreadsheet page for FREE spreadsheets), it will remain approximate.
Everyone should keep in mind that the cost to build for this example, or any house plan, can vary considerably depending on actual bids for labor and material, design, and the quality of construction.
Important Notice: Use the free estimating software to update this estimate to see if the 2016 cost has changed. You can also experiment with different building quality inputs that affect the cost to build.
Any questions, please let me know, Carl Heldmann