Cost to Build a House in Missouri
HDA offers pre-drawn house floor plans ready for you to purchase and build as is, or to use as a starting point to your own custom design, including all of the amenities you could ever want.
This classic design from HDA has a timeless grace to it. I have built several variations of this design over the years and I never get tired of it. It's as American as "Apple pie."
This particular floor plan has good flow and excellent use of space.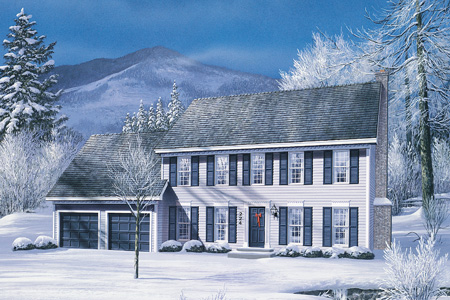 HDA House Plan 001D-0028
Features include the following:
Unique corner tub, vanities and walk-in closet enhance a large a master bedroom.
Fireplace in the spacious family room.
Centrally located ½ bath.
4 Bedrooms, 2.5 Baths, 2-car garage.
1st floor = 1252 sq. ft.
2nd floor = 1209 sq. ft.
Total sq. ft. = 2461
Unfinished Basement = 1252 sq. ft.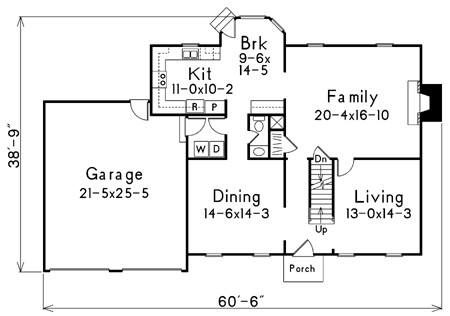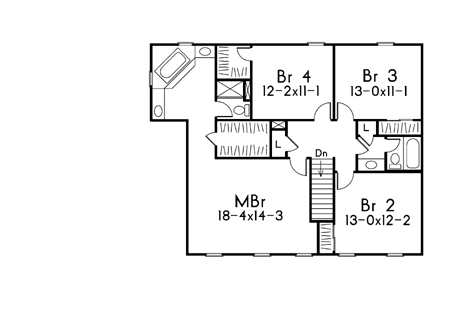 To estimate construction cost, I'll use cost estimating software using Quality Class 5 (average standard) and this home's features as listed above.

Using this 6 corner foundation shape on the cost to build calculator for the cost of building a house in the St. Louis, MO area, I came up with $309,672 including a General Contractor Markup of $34,761. That's an approximate cost of $125.83 per sq. ft.
You should keep in mind that the cost to build for this example, or any house plan, can vary considerably depending quality of materials selected, and on actual bids for labor and material.
Important Notice: Until you actually start getting bids and entering them into your own spreadsheet (see my spreadsheet page for FREE spreadsheets), it will remain approximate.
Note: Land, land development, local government fees, impact fees, etc., are not included in any of the cost to build a house estimates on byoh.com.
Use estimating software to update this estimate to see if this 2018 cost has changed. You can also experiment with different building quality inputs that affect the cost to build.
Carl Heldmann