Summary: How much does it cost to build a traditional 2 story new home in Atlanta. Estimate building costs in the Southeast. Cost of construction relies on many factors.
A traditional home is the most common style in the Southeast.
A traditional home is a mix of many classic, simple designs typical of the country's many regions.
Common features include little ornamentation, simple roof lines, and symmetrically spaced windows. A typical traditional home is Colonial, Georgian, Cape Cod saltbox, some ranches.
Exteriors are usually wood or brick.
The more simple the design of a house, the less it costs to build per square foot.
The more common the design of the house, the larger the housing market is for its resale. This also means a better appraised value, which is good for you and your construction lender.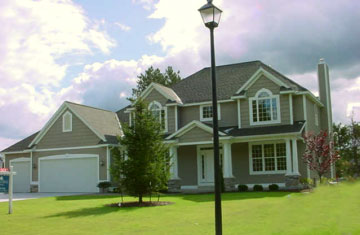 Traditional Style COOL House Plan ID: chp-15562
Number of Bedrooms: 4
Number of Bathrooms: 3.0
Width of House: 80 feet
Depth of House: 48 feet
First Floor: 1510 sq. ft.
Second Floor: 1328 sq. ft.
Total Living Area: (Does not include Garage, Covered Porch, Deck, Patio, Storage square footage, Etc.) 2838 sq. ft.
Garage Size: 3 cars or more
1st Floor Ceiling Height: 9'0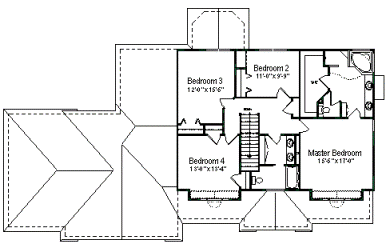 To estimate cost, I'll use the cost estimating software, Class 4 Good Standard Quality, and a full unfinished basement with 6 corners.



I used the Atlanta, Georgia area and I came up with a total cost to build this new home of approximately $427,284, turnkey on a level lot.
That's an approximate cost of $151 per sq. ft.
This estimate includes the General Contractor or home builder markup of $48,781.
You should keep in mind that the cost to build this home plan, or any house plan, can vary considerably depending on quality, design, size and the range of construction difficulty of the building site.
Two level homes often cost less per square foot to build than one level homes of the same square footage.
Use estimating software to update this 2018 estimate to see if the cost has changed. You can also experiment with different building quality inputs that affect the cost to build.
Until you actually start getting contract bids from general contractors or home builders, or if acting as an owner builder, subcontractor bids and material estimates, and entering them into your own spreadsheet (see my spreadsheet page for FREE spreadsheets) you will not have an accurate estimate of building costs.
Important Notice: None of the sample cost estimates on www.byoh.com include land, land development, local government fees, or impact fees.
Carl Heldmann