Craftsman homes are popular in the beautiful Pacific North West, and this Craftsman design has a lot to offer in just a little over 2000 sq ft.
Two covered porches as well as a large tray ceiling great room with fireplace make for a cozy home on those (many) rainy Portland days.
Other features include a large tray ceiling master suite with 2 large walk-in closets, a large master bath, 2 more bedrooms and another 1-1⁄2 baths and a large kitchen with breakfast area that also leads to the covered porch.
There is also an area labeled "flex space" that could easily be used as a living room, home office, playroom, or dining room,
The steep pitched roof allows for an unfinished bonus area above the expansive garage.
This home is designed for either a crawl space or concrete slab foundation, so a mechanical room for HVAC and hot water tank is provided.
Total Living Area = 2067 sq. ft. Bonus Area = 379 sq. ft.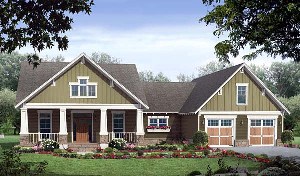 COOL House Plan ID: chp-37255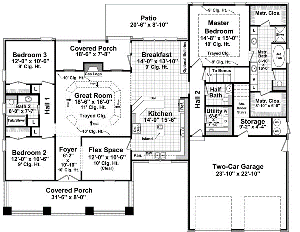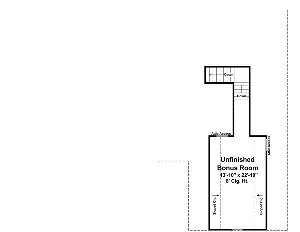 To estimate cost using the cost estimating software, I used Average Quality Class except for the foundation where I used Minimum Standard (#6).

Using this foundation shape on the cost to build calculator for the Portland, OR area, I came up with $297,103 for an owner/builder.
That's an approximate cost of $144 per sq. ft.
I determined this amount by deducting the General Contractor Markup of $38,515 from the approximate total cost of $335,618.
Note: The cost per sq. ft. goes up a bit as the size of the house goes down. This is because you are spreading the basic costs of items (i.e. Kitchen & baths) over less sq. footage.
Important Notice:
Cost estimates change with time. YOU can update this 2017 estimate to see if it has, as well as experimenting with different building quality inputs that affect the cost to build.
Keep in mind that these estimates are approximate and are just a guide. Until you actually start getting your own bids and estimates and entering them into your own spreadsheet (see my spreadsheet page for FREE spreadsheets), they will remain approximate.
Also, the costs of land, land development, local government fees, impact fees, etc., are not included.
Carl Heldmann